ORS (Hernán) Gutiérrez, E-RYT 500 – VYTT200 & VYTT300 Lead Trainer and VY Managing Director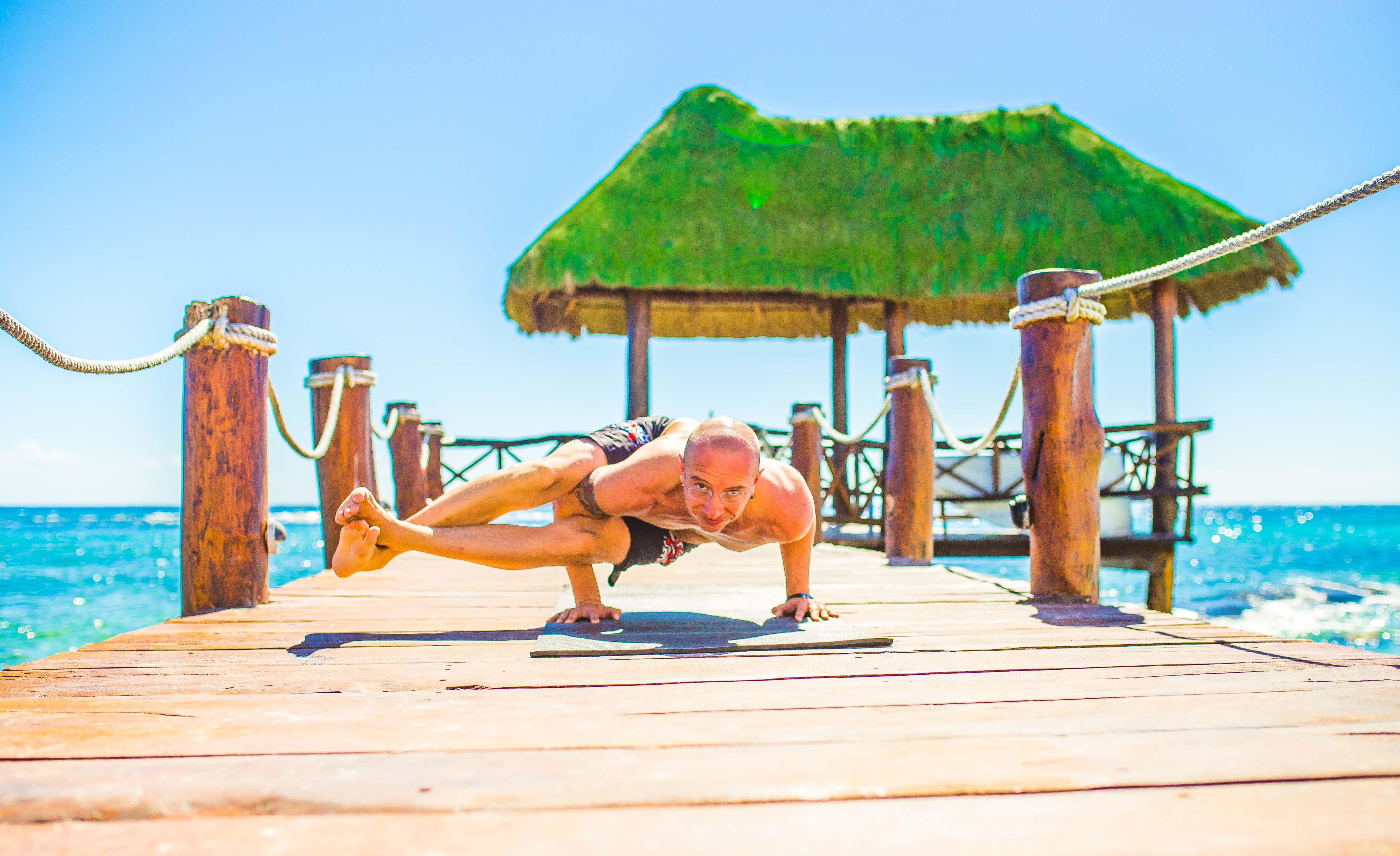 Ors is the director of "VY Vinyasa Yoga System" which consists of a group of affiliated shalas where the model for the teaching of yoga created by Ors in collaboration with his wife Marina Porras and others teachers, is officially followed. Inside these places, students get the instruction and practice so they can become yoga teachers, and other practitioners also go to learn more about this discipline for the first time; everybody is welcomed. 
Ors has been around the world (literally): from Baja California to Thailand looking for knowledge and experiences that can get him closer to the understanding of the asana techniques and the spiritual development. He has had the privilege of studying with a lot of different teachers of Vinyasa as well as other different styles of yoga in master classes, workshops, teacher training programs, and advanced teacher trainings from classic styles like Iyengar or Ashtanga Yoga with traditional alignments, to modern styles like the series of Rocket 1, 2, and 3 and Acro Yoga. 
He has given thousands and thousands of regular classes, has certified hundreds of teachers that have now their own yoga studios, and has taught classes, workshops and trainings for students all around Mexico. According to the Yoga Alliance web page, in January 2016 more than 25% of the teachers in all of Mexico that registered in Yoga Alliance, graduated from the VY Vinyasa Yoga teacher training system and their diplomas have his signature. 
If you allow him to, Ors will teach you with his particular sense of humor, that a pose is not the most important thing, what really matter is the non-violence with your body, the safety in your practice and in the classes that you will teach after this training; as well as the lifestyle and philosophy that conveys to this discipline to which he dedicate his entire life. 
Ors describes himself as a regular guy that gives the best of him by collaborating with others to make the world a happier place by giving away peace, love, and freedom in every single moment. 
Marina Porras, E-RYT 500 – VYTT200 & VYTT300 Lead Trainer and VY Administrative Director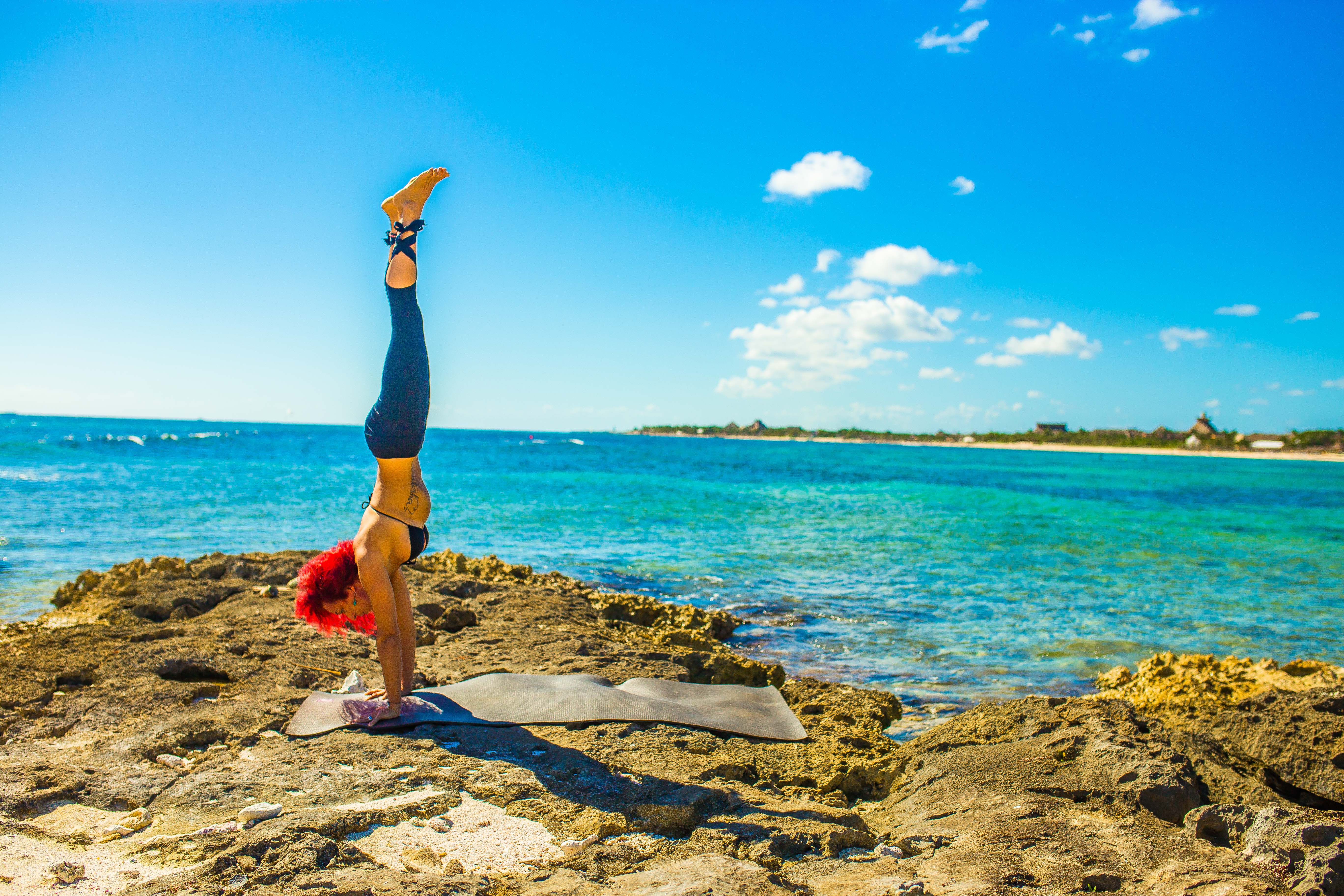 Marina discovered yoga in August of 2006 and since then, her life changed forever. She graduated as Chemical Engineer and has an MBA, and even though she was very successful in her professional career, she started practicing yoga because she felt lost, frustrated, and disappointed with herself and life. In her first yoga class, in the very moment savasana started, everything changed: yoga acted upon her and imprinted on her the security, joy, and the strength that she needed to keep on going. At the beginning she focused on her daily asana practice but eventually, she started to feel the need to know more about the yoga philosophy and lifestyle; therefore, she began attending to yoga workshops, and it was then when she felt the need to absorb herself into the yoga lifestyle and at the same time, prepare herself to be able to share it safely and responsibly with everyone around her. At the beginning of 2008 she started a yoga teacher training and in April of 2008, she started teaching multilevel vinyasa yoga classes in a gym in her hometown city of Monterrey, N.L. 
At the beginning, teaching yoga classes was just a hobby, a complement to her professional career, but soon enough teaching yoga transformed in a necessity for her, and in February 2009 she quit her job as Sales Manager in a well known American company, and became part of VY Vinyasa Yoga as the Administrative Director and head teacher of regular yoga classes. Side by side with her husband Ors, she has since directed one of the few Mexican schools for yoga teacher trainings registered in Yoga Alliance as an RYS 200, RYS 300 and RYS 500. Marina has continued studying and updating her yoga skills; she has taken 900 hours of yoga teacher trainings (3 programs of 200 hrs. and one 300-hour advanced yoga teacher training program, all certified by Yoga Alliance) in different styles of yoga from Vinyasa based in Ashtanga, Mandala and Hatha flow, to The Rocket and Vinyasa Flow. She is registered in Yoga Alliance as an 
E-RYT 500, which means she has more than 3000 hours of experience as a yoga teacher. She has taken workshops with well know international teachers such as David Williams, David Swenson, Dharma Mittra, Baptise Marceau, and Kino McGregor. From the moment she obtained her registry as RYT 200 YA in 2009, she has participated in the teacher trainings imparted by VY Vinyasa Yoga in Monterrey as well as in other cities around Mexico, contributing in the formation of over 200 yoga teachers, at the beginning as assistant teachers and eventually (as soon as she got her E-RYT 200 registry) as primary teacher with shared responsibilities in the program and recently, as primary teacher responsible for the program. 
Marina is a passionate soul of life, convinced that yoga acts almost magically upon all people. She is a yoga teacher that cares for her students and therefore, gives away her heart and her soul in every class. Consequently, she has decided to share her life and expand yoga so she can be able to teach her students to let themselves be wrapped in the magic of yoga and to enjoy by inhaling in the here and the now. In her classes you will find the perfect balance between the physical and vigorous work, and the profound meditation in motion, and if you allow her, she will guide you so you can learn how to listen the limits of your body, take you sight into your inner self, and discover that asanas are not important… what really matters is your breath.