ORS (Hernán) Gutiérrez, E-RYT 500 – VYTT200 & VYTT300 Lead Trainer and VY Managing Director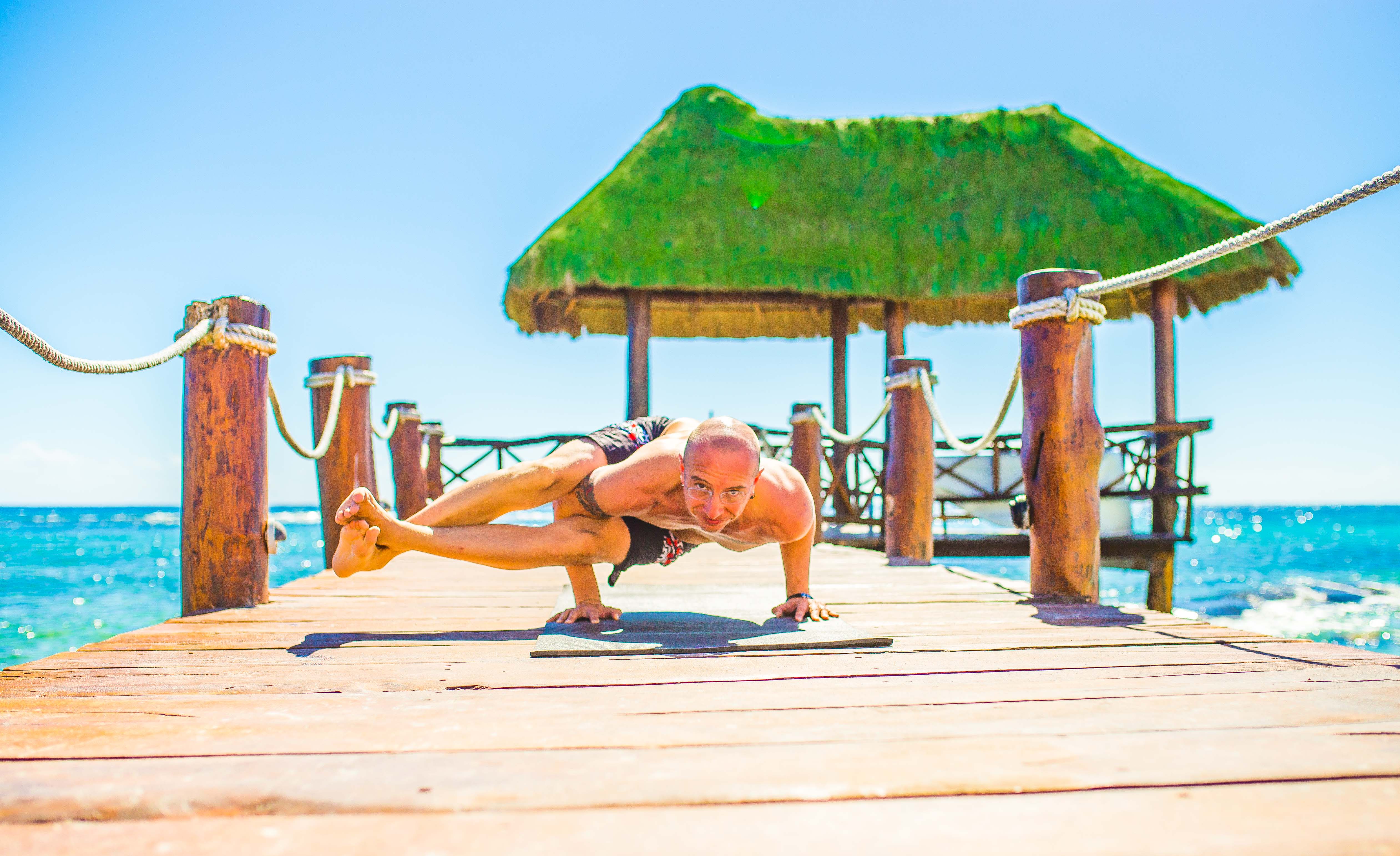 Ors is the director of "VY Vinyasa Yoga System" which consists of a group of affiliated shalas where the model for the teaching of yoga created by Ors in collaboration with his wife Marina Porras and others teachers, is officially followed. Inside these places, students get the instruction and practice so they can become yoga teachers, and other practitioners also go to learn more about this discipline for the first time; everybody is welcomed. 
Ors has been around the world (literally): from Baja California to Thailand looking for knowledge and experiences that can get him closer to the understanding of the asana techniques and the spiritual development. He has had the privilege of studying with a lot of different teachers of Vinyasa as well as other different styles of yoga in master classes, workshops, teacher training programs, and advanced teacher trainings from classic styles like Iyengar or Ashtanga Yoga with traditional alignments, to modern styles like the series of Rocket 1, 2, and 3 and Acro Yoga. 
He has given thousands and thousands of regular classes, has certified hundreds of teachers that have now their own yoga studios, and has taught classes, workshops and trainings for students all around Mexico. According to the Yoga Alliance web page, in January 2016 more than 25% of the teachers in all of Mexico that registered in Yoga Alliance, graduated from the VY Vinyasa Yoga teacher training system and their diplomas have his signature. 
If you allow him to, Ors will teach you with his particular sense of humor, that a pose is not the most important thing, what really matter is the non-violence with your body, the safety in your practice and in the classes that you will teach after this training; as well as the lifestyle and philosophy that conveys to this discipline to which he dedicate his entire life. 
Ors describes himself as a regular guy that gives the best of him by collaborating with others to make the world a happier place by giving away peace, love, and freedom in every single moment. 
Marina Porras, E-RYT 500 – VYTT200 & VYTT300 Lead Trainer and VY Administrative Director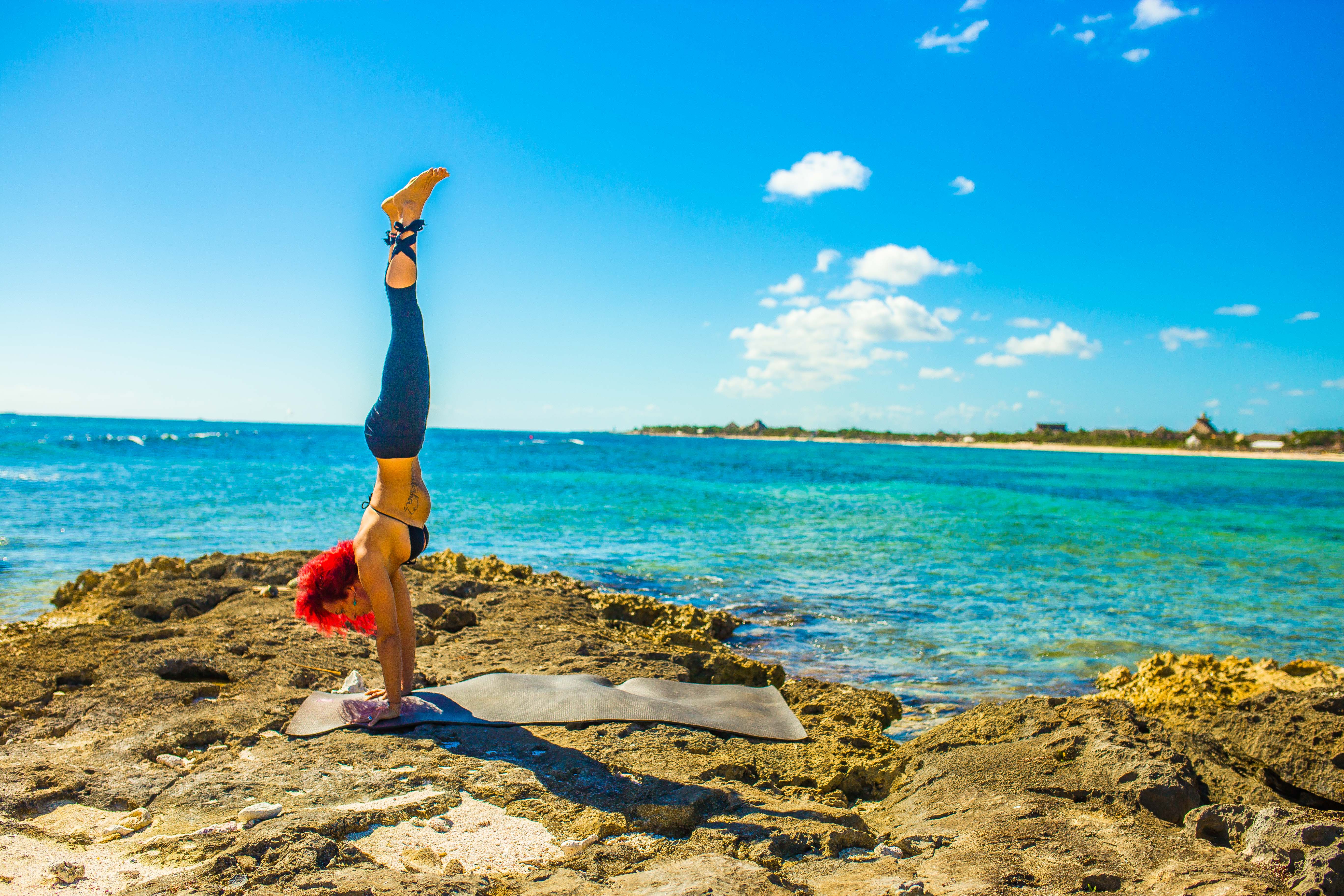 Marina discovered yoga in August of 2006 and since then, her life changed forever. She graduated as Chemical Engineer and has an MBA, and even though she was very successful in her professional career, she started practicing yoga because she felt lost, frustrated, and disappointed with herself and life. In her first yoga class, in the very moment savasana started, everything changed: yoga acted upon her and imprinted on her the security, joy, and the strength that she needed to keep on going. At the beginning she focused on her daily asana practice but eventually, she started to feel the need to know more about the yoga philosophy and lifestyle; therefore, she began attending to yoga workshops, and it was then when she felt the need to absorb herself into the yoga lifestyle and at the same time, prepare herself to be able to share it safely and responsibly with everyone around her. At the beginning of 2008 she started a yoga teacher training and in April of 2008, she started teaching multilevel vinyasa yoga classes in a gym in her hometown city of Monterrey, N.L. 
At the beginning, teaching yoga classes was just a hobby, a complement to her professional career, but soon enough teaching yoga transformed in a necessity for her, and in February 2009 she quit her job as Sales Manager in a well known American company, and became part of VY Vinyasa Yoga as the Administrative Director and head teacher of regular yoga classes. Side by side with her husband Ors, she has since directed one of the few Mexican schools for yoga teacher trainings registered in Yoga Alliance as an RYS 200, RYS 300 and RYS 500. Marina has continued studying and updating her yoga skills; she has taken 900 hours of yoga teacher trainings (3 programs of 200 hrs. and one 300-hour advanced yoga teacher training program, all certified by Yoga Alliance) in different styles of yoga from Vinyasa based in Ashtanga, Mandala and Hatha flow, to The Rocket and Vinyasa Flow. She is registered in Yoga Alliance as an 
E-RYT 500, which means she has more than 3000 hours of experience as a yoga teacher. She has taken workshops with well know international teachers such as David Williams, David Swenson, Dharma Mittra, Baptise Marceau, and Kino McGregor. From the moment she obtained her registry as RYT 200 YA in 2009, she has participated in the teacher trainings imparted by VY Vinyasa Yoga in Monterrey as well as in other cities around Mexico, contributing in the formation of over 200 yoga teachers, at the beginning as assistant teachers and eventually (as soon as she got her E-RYT 200 registry) as primary teacher with shared responsibilities in the program and recently, as primary teacher responsible for the program. 
Marina is a passionate soul of life, convinced that yoga acts almost magically upon all people. She is a yoga teacher that cares for her students and therefore, gives away her heart and her soul in every class. Consequently, she has decided to share her life and expand yoga so she can be able to teach her students to let themselves be wrapped in the magic of yoga and to enjoy by inhaling in the here and the now. In her classes you will find the perfect balance between the physical and vigorous work, and the profound meditation in motion, and if you allow her, she will guide you so you can learn how to listen the limits of your body, take you sight into your inner self, and discover that asanas are not important… what really matters is your breath.
Conejo (Jorge) Castro, ERYT 200, RYT500 – VYTT200 Lead Trainer  & VYTT300 Assistant Teacher and Invited Teacher for Meditation.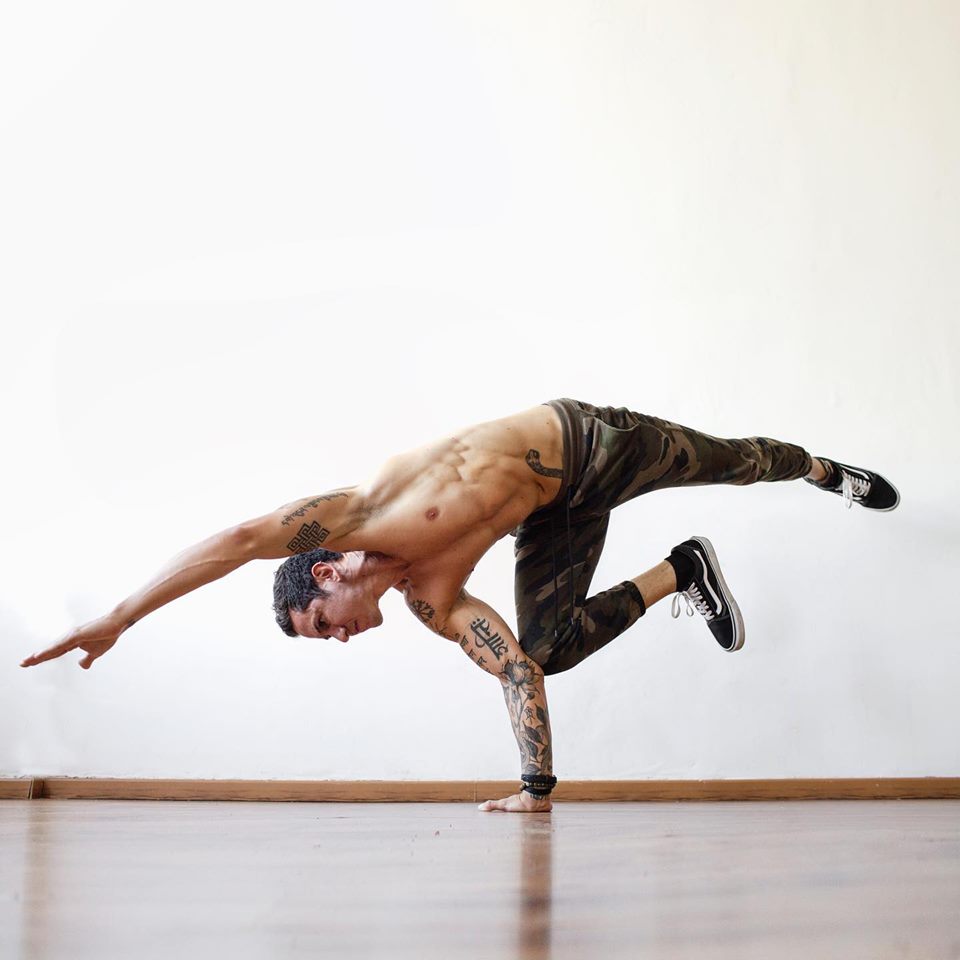 Musical producer by profession, he had his first approach to yoga in 2013, after studying martial arts for nearly 20 years. However, it was not until 2015 that he decided to start with a dedicated and committed practice. In June 2016 he graduated from VYTT200 and VYATT300. Conejo is the Dharma Rabbit owner, a yoga studio located in the city of León, Guanajuato. 
He has been a student of Casa Tibet since 2013, where he has trained in the practice of meditation, taking courses and retreats of various contemplative techniques, such as Vipassana and Shamata, from the hands of teachers from different parts of the world. 
"Yoga is for me more than a series of postures on a mat. Yoga for me is an encounter with myself, it is the means by which I come into contact with my body and mind, where I become aware of my Being. " 
He started practicing yoga because he thought it would alleviate the anxiety and stress with which he lived, but over time, he realized that yoga is more than temporary relief; he realized that it is much deeper and more powerful than that. "During my practice, the mat becomes a microcosm and each posture is a journey that takes me into the depths of my Being. In each session I embark on an adventure of self-knowledge, and that means facing my fears and insecurities, to strive to achieve my goals and learn to be happy, knowing that I don ́t have to get anywhere and that I don ́t have to be anything else than myself." 
For Conejo, Yoga is a choice of life, it is choosing peace and compassion, joy and love. "Yoga is to let go of everything that I am not and to put it aside so I can do what is really important in my life… to find myself." 
Claudia Fernández, E-RYT 200
VY TT200 Lead Trainer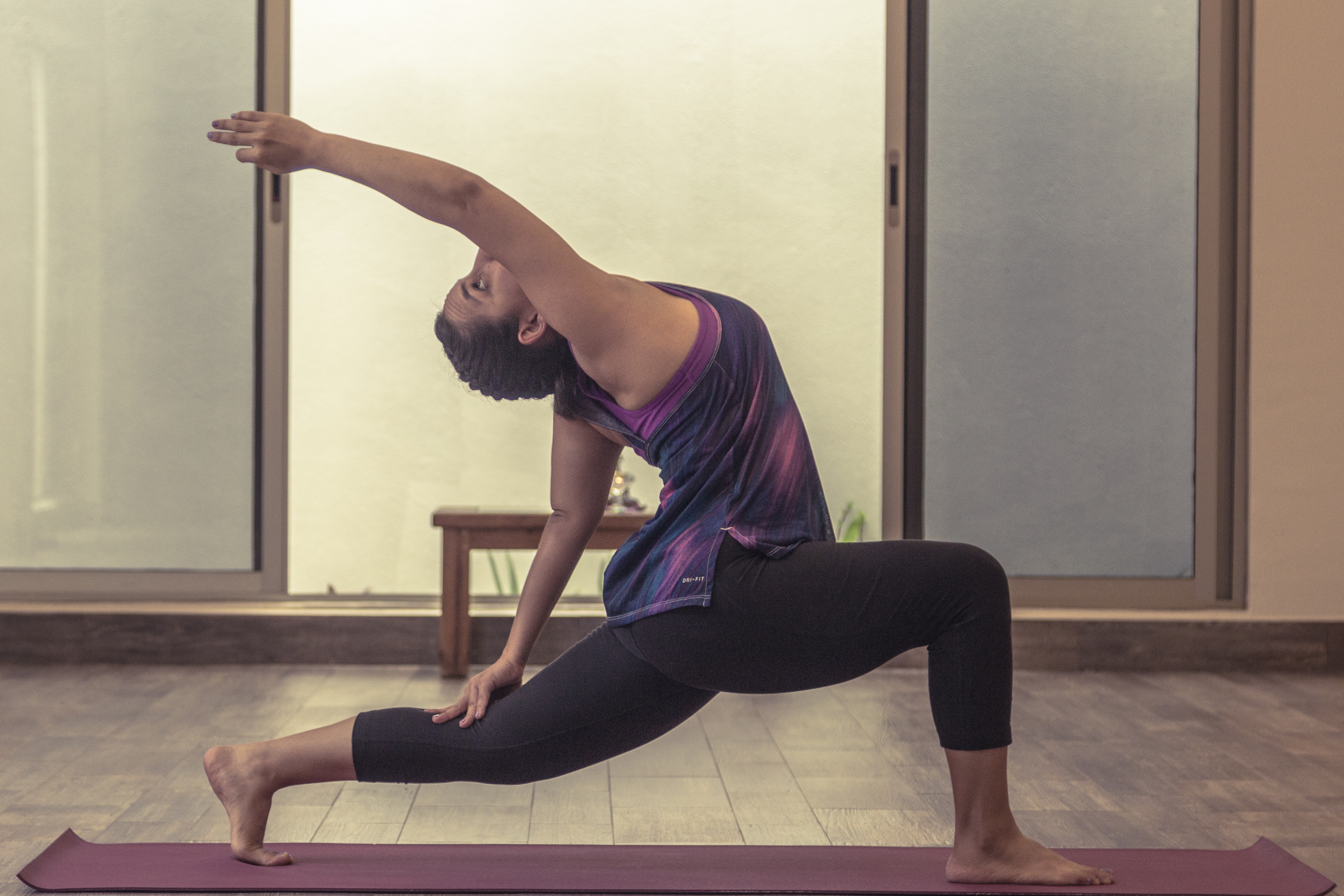 Claudia started her yoga practice in 2010, due to an episode of depression. From her first class, something let her know that the world would regain its color again.
A few months after starting her practice, her teacher suggests her to attend some "courses" to deepen her knowledge and practice of yoga; hungry for knowledge, she attended these workshops and 8 months later she was graduating from her first 200-hour certification in Mexico City, and at that momento, she didn´t have the intention of teaching.
Upon graduation her teacher in her hometown closed the shala she atended and and her classmates suggested getting together so she could share what she recently learned in her certification, so in 2011 she decides to open her own shala, and there´s when In Lak'ech Yoga was founded. It was like unintentionally discovering how wonderful it is to share her practice, so she ended up falling in love with it.
For personal reasons, in 2011 she left the city of Veracruz and therefore, her most recent project and with it, her newly discovered vocation. In this period and in search of increasing her knowledge, she attends the Tripsichore Yoga certification also in Mexico City, thus opening her mind and her practice to new horizons. During the time away from home she continues to learn from different teachers several yoga techniques that she shares with her students.
In 2013, for a job opportunity she returned to the port of Veracruz only to realize that Architecture was no longer her passion, this is how she makes the decision to resume her true vocation, and with it her old project; 100% dedicated to it.
Despite the path taken and the experience acquired, she feels that something is missing to better guide her students towards the different objectives of each one. This is how in 2014 she met Ors Gutiérrez and Marina Porras and decided to take the VY Vinyasa Yoga certification, finding there all the pieces that were missing from her puzzle.
In VY Vinyasa Yoga, she not only found and developed the knowledge necessary to stand safely in front of any group of students or even teachers, she also found the support, love and company of a true family. She found many people with the same vocation and love for the practice and teaching of yoga and here she has continued to grow, taking advanced trainings such as VY Soft Yoga, VY Flow Yoga, VY Advanced Yoga, Advanced Anatomy of yoga and Meditation, all with the sole purpose of continue growing and acquiring knowledge to continue doing what she loves.
In November 2019 Claudia will be completing the last course of the Advanced VY Vinyasa Yoga 300 hour Teacher Training, Yoga Sutras of Patanjali applied to Modern Life, so her Yoga Alliance registration will be upgraded from an E-RYT 200 to an E-RYT 200 RYT 500.
She is also a regular meditator. The path of self-knowledge that she started with yoga, led her to take a ten-day course of Vipassana meditation in 2015 and since then she is a constant meditator, because what she finds in Meditation complements her yoga practice, as well as it provides peace and mental tranquility.
"My goals were completely different but life had something much better planned for me that filled my heart with joy and satisfaction. My goal as a teacher is to share everything I have learned in my path and may make a difference in someone like many teachers, classmates and students have made a difference in my life. And little by little, person to person, practice to practice turning this world into a happier, more loving and compassionate one. Namaste _/\_ "
Mónica Avalos, E-RYT 200
VY TT200 Lead Trainer
She studied Advertising and Public Relations at the Universidad Veracruzana and before approaching yoga, she met meditation in a variety of techniques. She trained as a therapist for Bach Flowers, Crystal Therapy, Pranic and Radionic Healing.
 She began to practice yoga informally around 2006 with teachers graduated from the GFU. In 2007 she met her first Ashtanga teacher, Una Laffan, and it is with her and with this style that she decides to get more involved in practice of asanas, pranayama and philosophy.
 She was practicing other styles on a par such as Iyengar with Adriana Velázquez, Claudia Ontiveros and Lou Sturm, and workshops with Peggy Kelley and Cristóbal Suárez; Kundalini with SatGuru Singh; Mandala with Nieves Pérez; AcroYoga with Edna Moon and Luisa Iccén.
She attended several deepening workshops of Ashtanga Vinyasa with Greg Nardi and Baptiste Marceau and after practicing the first series for years and some knee and elbow injuries, she discovered that it is important to know and practice what suits each body best.
In 2011 she studied her first 300-hour training in Purno Ham headed by Bernardo Kushala and with guest teachers such as Bindu de la Parra, Jivan Vinod and others. Also she studied 100 hours of Yoga Kids by MyYoga with Lolis Celis and Mayte Arce. Mónica is a mom so since her pregnancy during 2013 she kept practicing and exploring the movement and postures in this state and during the first upbringing. In 2014 she studied the training in Babyoga, also from MyYoga Kids. In 2017 she trained in Prenatal Yoga training by MamaYogui with Kim Fuensanta and María Fernanda Sánchez.
 She started teaching regular classes in 2011 in several spaces in Xalapa and Coatepec. In March 2014, she opened a space in the city of Xalapa, Kevala Yoga, which Baptiste Marceau, Gerson Frau, Fernando Murrieta, and Ors and Marina from VY Vinyasa Yoga have been offering workshops. That same year she studied the 200-hour training of VY Vinyasa Yoga with Ors and Marina. Her yoga study became a sister school of the former VY Vinyasa Yoga System of Sister Shalas in 2015, making this decision since she considers that this system emphasizes the physical safety of the practitioner and the healthy questioning of ancestral teachings to be able to apply them today in a way daily and authentic, as well as in the multilevel aspect of a yoga class, leading instructors to constantly prepare themselves to be able to return to inclusive yoga. She has also completed 50 hrs modules in VY Soft Vinyasa, VY Flow, Meditation and Advanced Anatomy, as part of her 300-hour VY Vinyasa Yoga certification, which she will be completing by February 2020, upgrading her Yoga Alliance registration from E-RYT 200 to E-RYT 200 RYT 500.